You can find many activities in Lake Danao Park. It is located North of Pacijan Island (San Francisco). A good trip with your family and friends. This legendary lake has its story to tell. It is about the lovers story that had a curse. You can read this magical story posted on the story board just near the picnic area. This place is best for nature lovers. You can also witness migrant birds from the east during cold seasons. It is the only lake in Camotes Islands, and it is the largest lake in Cebu. Lake Danao is run and maintained by the local government. It is one of the top tourist spots in Camotes Islands.
1. Picnic
Tables and chairs are available for picnics. There are also sari-sari stores just near the picnic area. French fries, refreshments, burgers, and shakes are available. Coconut juice and sizzling meats are also available. It is open as early as 6am and closes 6pm. You can enjoy this activity with your friends and have good chit chat. Stay all day long. Most tourists come here on days of February to June.
2. Boating
Experience boating with your friends. Have a tour around the small islet through boating. You can rent the boat for only 30 minutes or an hour. There is also a crocodile boat, duck row boat, fish boat, and kayaks. The waters are quite deep so be careful. You can ask for a life jacket at the center. Experience it with groups of four or just with your partner. It is safe for adults and teenagers. Kids may not be allowed to ride on the boat.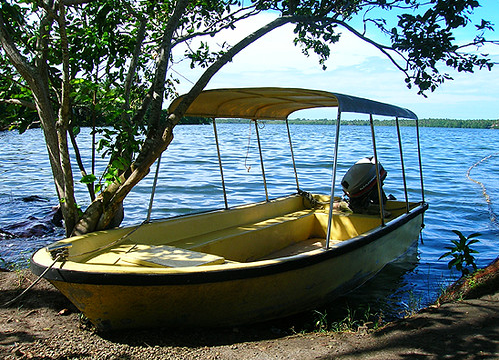 3. Sakanaw
Sakanaw is a one hour cruise for travel around the small islet. You can ride with a group of 15 persons. It can be rented for 500 pesos. The guide will help you to get around the islet. It may take around an hour or so. Below is a picture of the small cruise for rental. There are also sakanaws with a different designs for rental. Kids are allowed and adults. It is safe for kids. You can also ask for package where you can order food as you ride along the boat and have the tour.
4. Swimming pool
Have a plunge in the swimming pool in Lake Danao Park. It's about time to cool down from the hot weather. It is open from 6 AM to 6 PM. There is also a kiddie swimming pool is also available. The pool has a height of up to 7 feet and 7 wide. The kiddie pool is safe and available for ages 3 to 7 years old. You can bring in food or order for shakes and burgers at the food station. You can pay as you order and accepts cash.
5. Fishing tilapia
You can enjoy fishing with your friends in this place. Various kinds of fish are available and you can also grill on the premises. A small fee is collected for this activity.
How to get here: When you are in Consuelo, San Francisco, Camotes Islands, find yourself a jeepney or motorbike and say you will get to Lake Danao. It is just north of Pacijan Island. It takes 30 minutes or less to get here if you are at Consuelo. Parking space is available and free.
Entrance fee: 15 pesos