It has a white sand beach that is pristine. In general, the shoreline is good for sun bathing, and good for kids to play around. The aquamarine sea is crystal clear that can make you wow! 🙂
In these resort, you can also celebrate your beach wedding or a party event. Reservation a month before the event is important so you'll be scheduled ahead. Many local actors, actresses, and famous celebrities come here to have fun and swim at the beach.
---
Resort and Amenities
The resort is also one of the popular resorts in Camotes Islands. It is a sister resort of Santiago Bay Garden Resort. The 2-hectare resort is composed of coco groves, a rock formation, kiddie pool, and beach front rooms. Tropical huts which are beautifully designed can find you comforting in the hot weather.
There is a cafeteria where they serve pizza, shakes, and other filipino foods for their guests.
A kiddie pool is also made for this resort so the kids may enjoy other than the sea. Slides are available at the rock which is fun.
The unique coco huts in the separate rock is a unique experience for us. We come here time to time when we visit Camotes, and the rock formation is our favourite spot. You can have picnic, eat some light snacks, and jump. It is fun to be able to splash into the water with the aquamarine clear waters.
They also have speedboat available, a great way to enjoy by the sea. And it feels great after you were able to ride the boat. The excitement is surely a great moment.
---
Equipments and gears for rentals
life jackets
snorkeling gears
fins and booties
There is corkage fee if you bring in foods.
---
Rooms
They have beachfront rooms for overnight stay.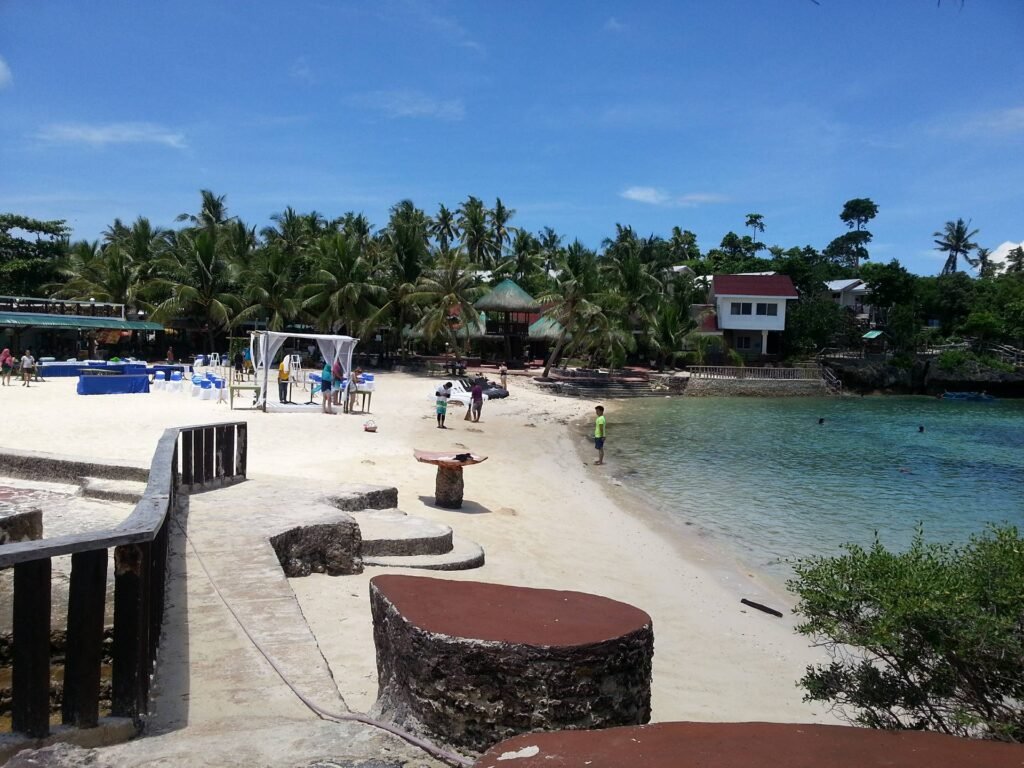 ---
How to get to Mangodlong Rock Resort:
To get here, if you are in Consuelo port, you may ride a motorbike, a multicab, or a tricycle. The vehicles are available from 6am to 6pm.
click the image to book!

price starts P1,500
CLICK THE IMAGE TO BOOK ONLINE